Welcome to my author website! As a counselor and writer, my mission is to offer science-based tips to help you create more happiness, health, self-confidence, compassion, and purpose at every age and stage of your life. My latest book is devoted to the topic of healthy aging. In all my essays, blogs, and books, I strive to communicate helpful information in a way that is conversational, entertaining, and enlightening. Descriptions of my two books are below, along with buying options. For a sampling of my blogs, click above on the "BLOG" page.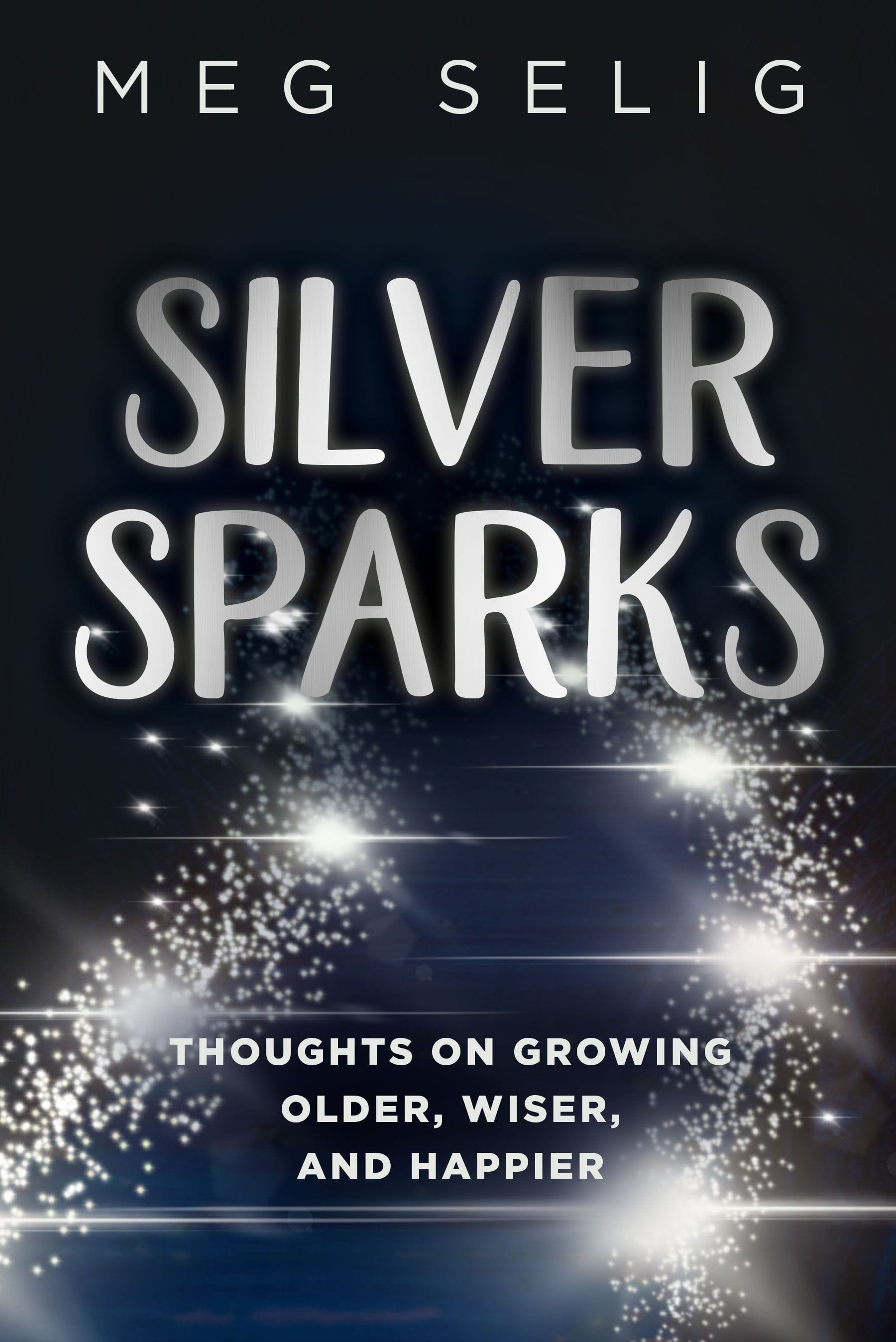 In her latest book,
Silver Sparks: Thoughts on Growing Older, Wiser, and Happier
(2020), Meg Selig explains why older people are happier people and how you can add joy to your own later years. Here she has collected her most popular blogs on aging from psychologytoday.com, along with brand-new personal essays, quote pages, and mini-essays ("Sparks"), all providing guidance, fun, and inspiration. Topics include:
• Happiness in the older years
• Fighting your own ageism
• How to stay confident as you age
• Life with a hard-of-hearing partner
• Finding purpose as you age
• Easing the fear of death
• And many more.
Silver Sparks
is part self-help, part memoir, and completely entertaining.
Want to lose weight? Quit smoking? Start an exercise program? In
Changepower! 37 Secrets to Habit Change Success
, Meg Selig reveals how to activate your "changepower"--that magical combination of willpower and other resources, useful strategies, and outside supports. Lively and engaging true stories offer humor and support as you move forward towards your personal goals. The abundant asides, quotes, and boxed exercises create a user-friendly approach that will help you kick that bad habit for good!
Testimonials:
"This book grabs your attention and doesn't let go. The secrets revealed in Changepower! will help you change your life, as well as your habit."
--Bill O'Hanlon, author of
Change 101
and
Do One Thing Different
"Given how much I have read and written about change, it is a pleasure to find something so engaging with the potential to enhance my personal changepower!"
--James Prochaska, PhD, author of
Changing for Good
Current Buying Options: (More to Come...)